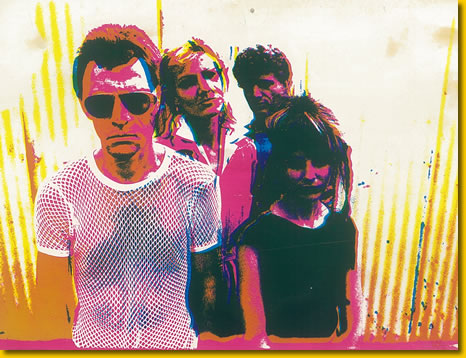 A few more tunes..
https://w.soundcloud.com/player/?url=https%3A//api.soundcloud.com/playli...
FORMED 1978. SYDNEY, AUSTRALIA.
Original lineup:
Julie Anderson (d) (aka Nancy Serapax)
Tim Gooding (g, v) (aka Errol Cruz)
Johanna Pigott (b, v) (aka Alligator Bagg)
Kimble Rendall (g,v) (aka Dag Rattler)
1980:
Michael Farmer replaces Julie Anderson.
Todd Hunter replaces Kimble Rendall.
Michael Chirnside (b) joins.
1981:
Barry Blackler joins as second drummer.
DISCOGRAPHY:
My City Of Sydney/Dead Budgies Axle single 1979
If that's what Australia is like, I don't want to go there: John Peel (BBC)..
This single was the only Australian disc found in legendary UK DJ John Peel's "battered wooden box" of 142 favourite records when, following his death in 2004, the contents of the box were revealed to the public in a Channel 4 television special.
..brutal parody of Tommy Leonetti, rushed out to turn a fast buck from the tragedy of his fight with cancer..
..Dead Budgies is apparently inspired by an adolescent experience, throwing eggs at the Gibb Brothers..
..first outing from Sydney's chicest, most consistently artistic, and loony band.
World War 3/Dusty Axle single 1980
First independent single to make Sydney commercial charts. Also makes Kent National 100.
..as doom-laden, wrinced, and wringing as a black sonnet..
..a jogging little number dedicated to a singer who sings about boys but prefers girls..
Where Is Hank? Axle LP 1980
..should break them from small cult appeal to large cult appeal..
..ready to capitalize on any human misery..the gutter press of rock music..thirteen tracks of human misery, recorded in the most expensive studio in the land and made to sound like it came from your garage..
..I have yet to come across a record which so captures the style and image of life in Australia..
..Hank, by the way, is a lost dog..
..an important social/cultural document..
Red Bikini Runaway/K-Tel City Axle single 1980
..a deft blend of melodic delicacy, pop harmonies, and sinistroso bass drum..
..a very mournful song about Russian defectors..
..a hilarious sendup of the insidious effect of tv advertising..
Weeds Axle LP 1981
..thirteen original songs that arenít nearly as grating as on the first album..
..an album of moods: dread, joy, idiocy, and melancholy..
..a danceable, singable, catchy offering..
..another cult sleeper..
Igloos/Elevator Axle single 1981
..is this the official launch of the Eskimo Beat?
..a kind of butch Are You Being Served?..that drags on for 5 or more minutes..
..I can never decide how seriously to take the XL Capris. This doesn't help my problem..
XL Capris broke up at the end of 1981, a result of escalating paranoia and personality breakdown. There were no musical differences.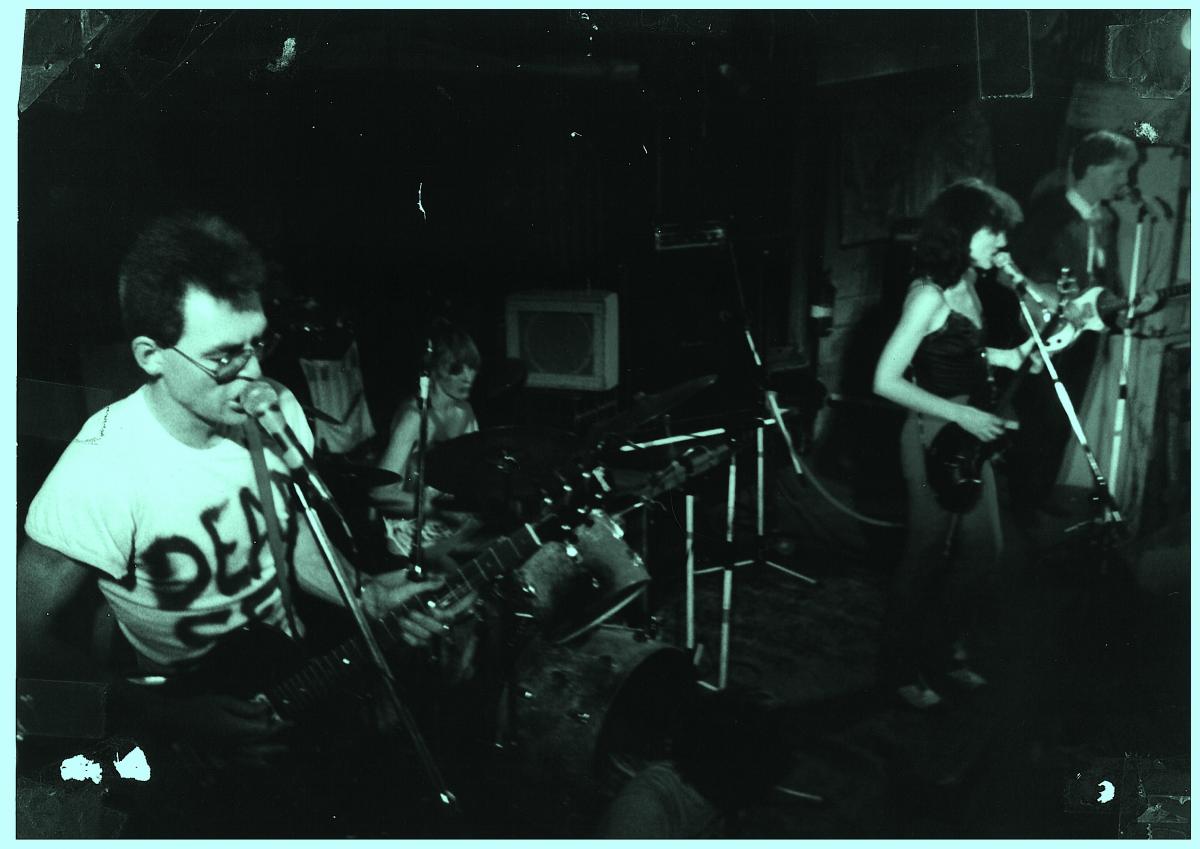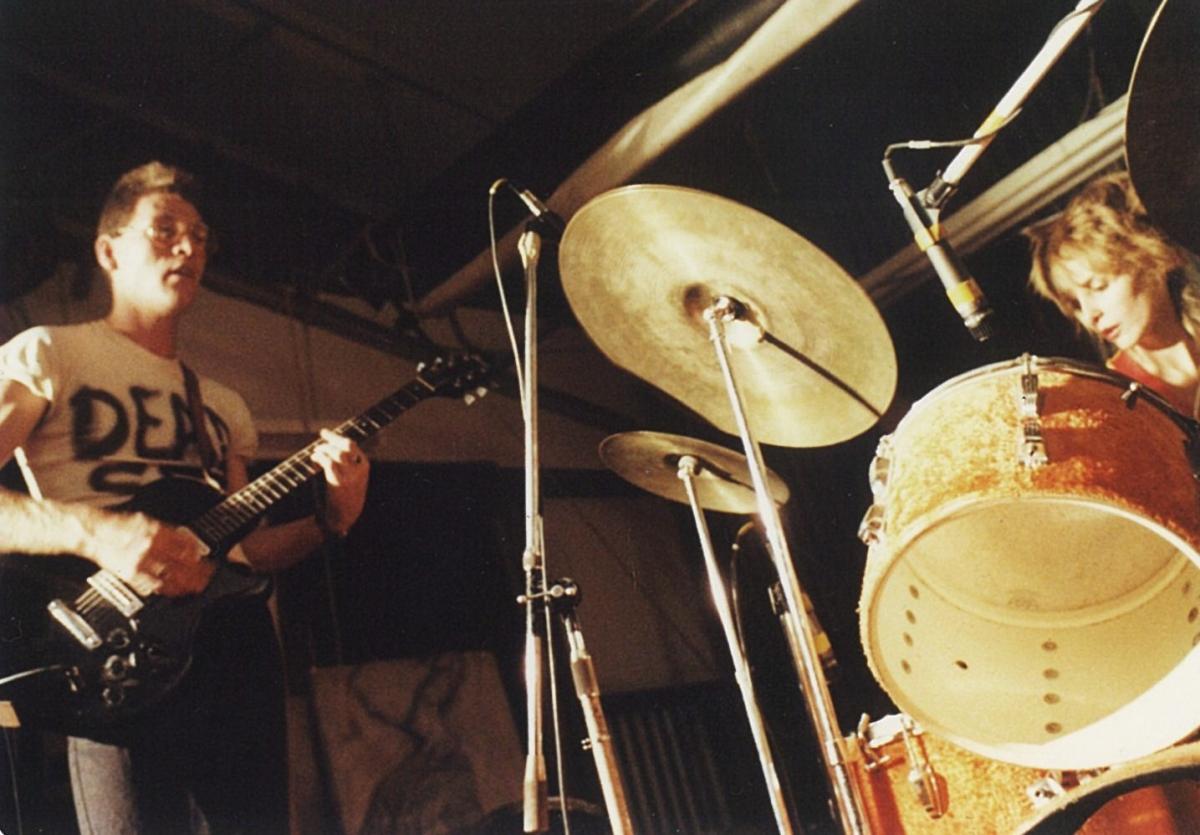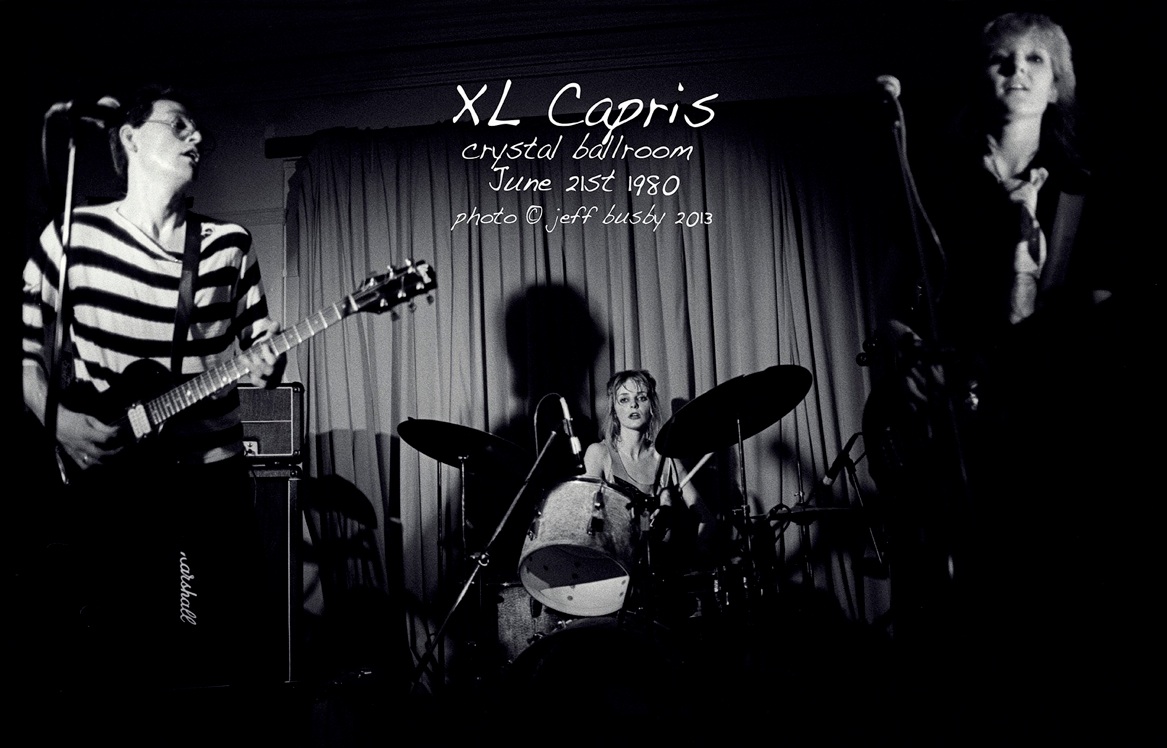 Here Is Hank!